アメリカホラー映画界の殺人鬼の中でもトップ5に入る人気キャラクター
「チャッキー」を生み出した映画"CHILD'S PLAY"の2作目"CHILD'S PLAY2 x Rockin'Jelly Bean"の総柄ショーツです。

コットンウェザー生地を使用し、フロントにはベルトと、両脇にスラッシュポケットと後ろにポケットが2箇所付きます。


CPPT-01
"GOOD GUY" SHORTS

CPPT-02
"CHUCKY" SHORTS

Artwork by Rockin'Jelly Bean
Officially Licensed

Material : COTTON 100%
Size : M / L / XL
Price : 20,000yen (+TAX) 

Size Spec
M : WAIST 71.0cm / HIPS 112.5cm. 
L : WAIST 76.0cm / HIPS 117.5cm. 
XL : WAIST 81.0cm / HIPS 122.5cm. 


Child's Play 2, Child's Play 3 and Bride of Chucky are trademarks and copyrights of Universal Studios. The movie Seed of Chucky ? 2004 Focus Feartures LLC. Licensed by Universal Studios. All rights reserved.
Share
View full details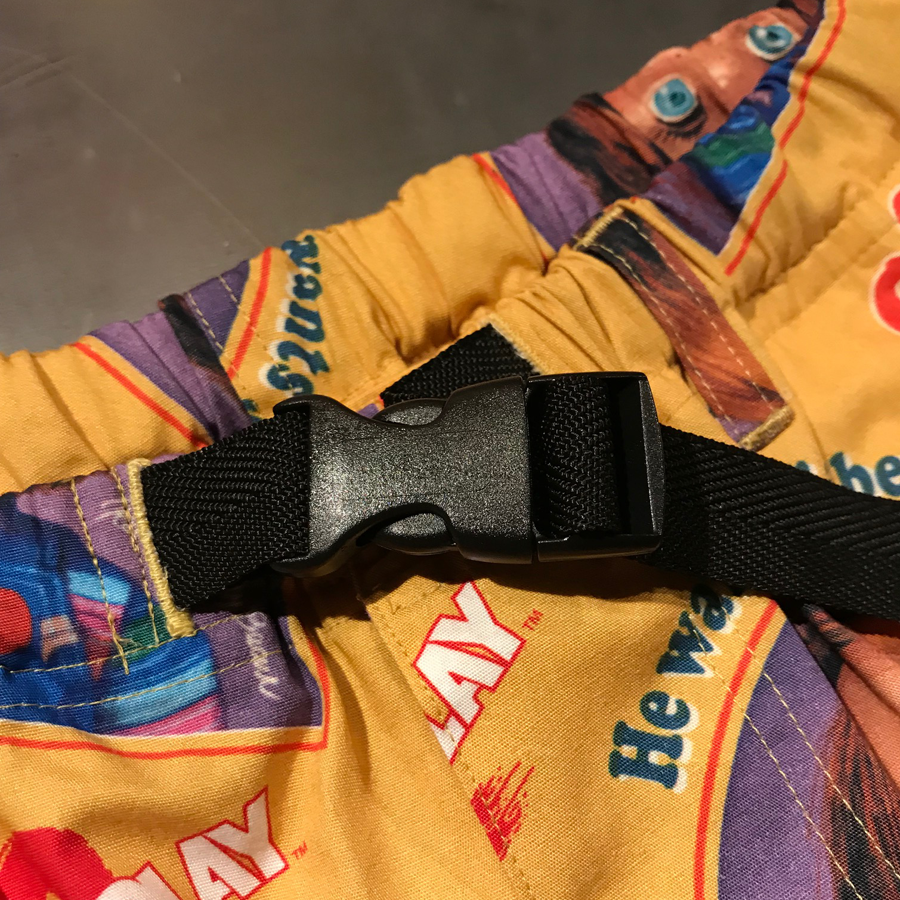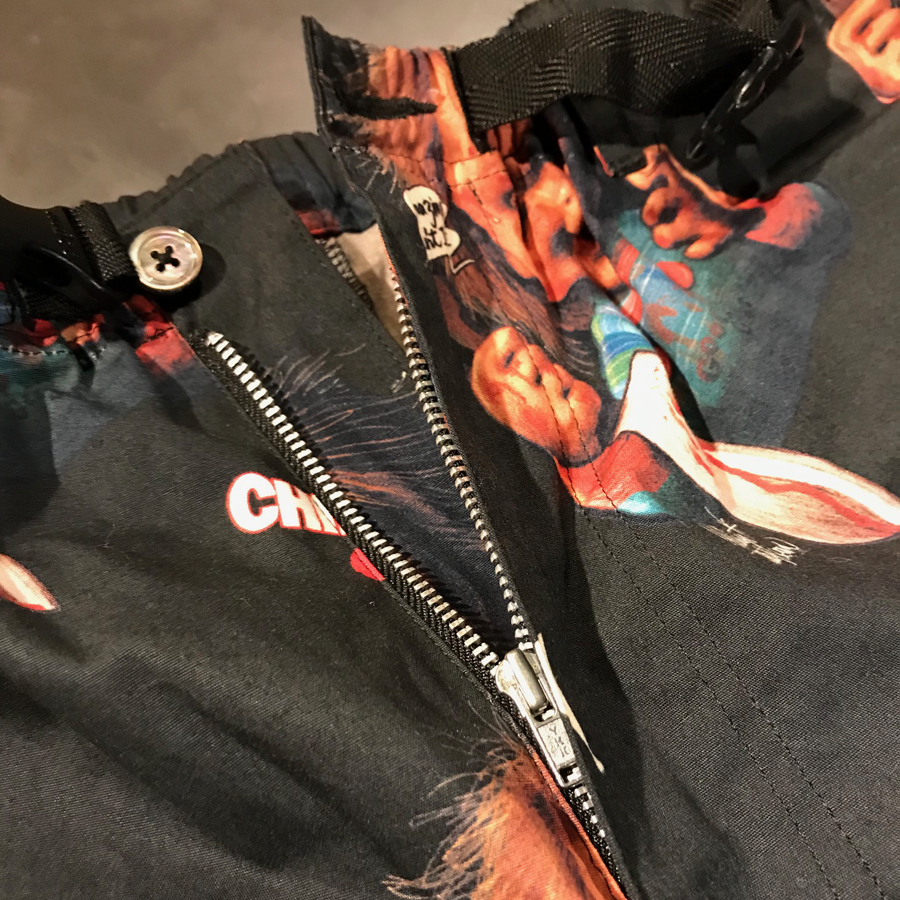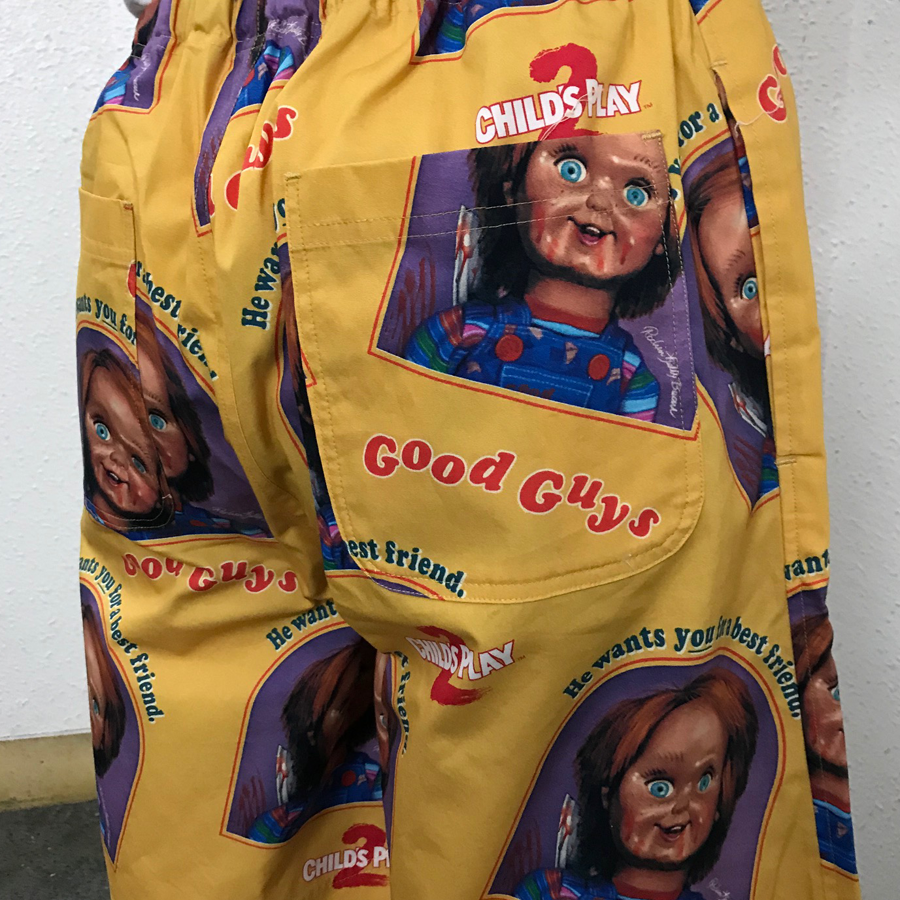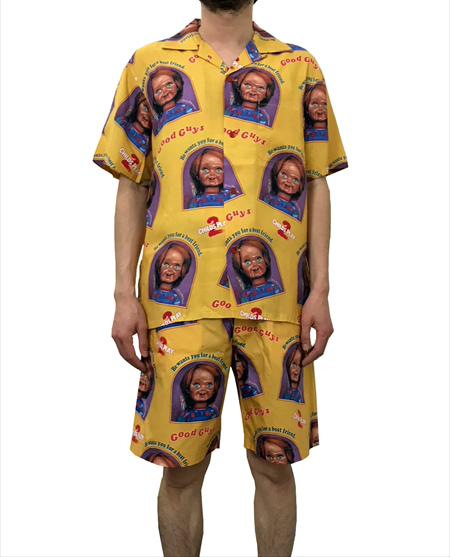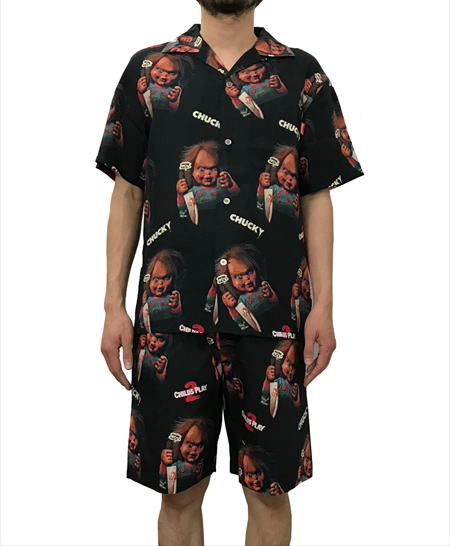 Related Items